Shipping
Guidelines
The vast majority of our customers disassemble their bikes (either themselves or through a dealer/shop) and ship us their existing motorcycle sheet metal. This is the best option for anyone who can live without their bikes for 3-5 weeks. When shipping your set to us, here our a few helpful tips and basic guidelines to help you along.
Packaging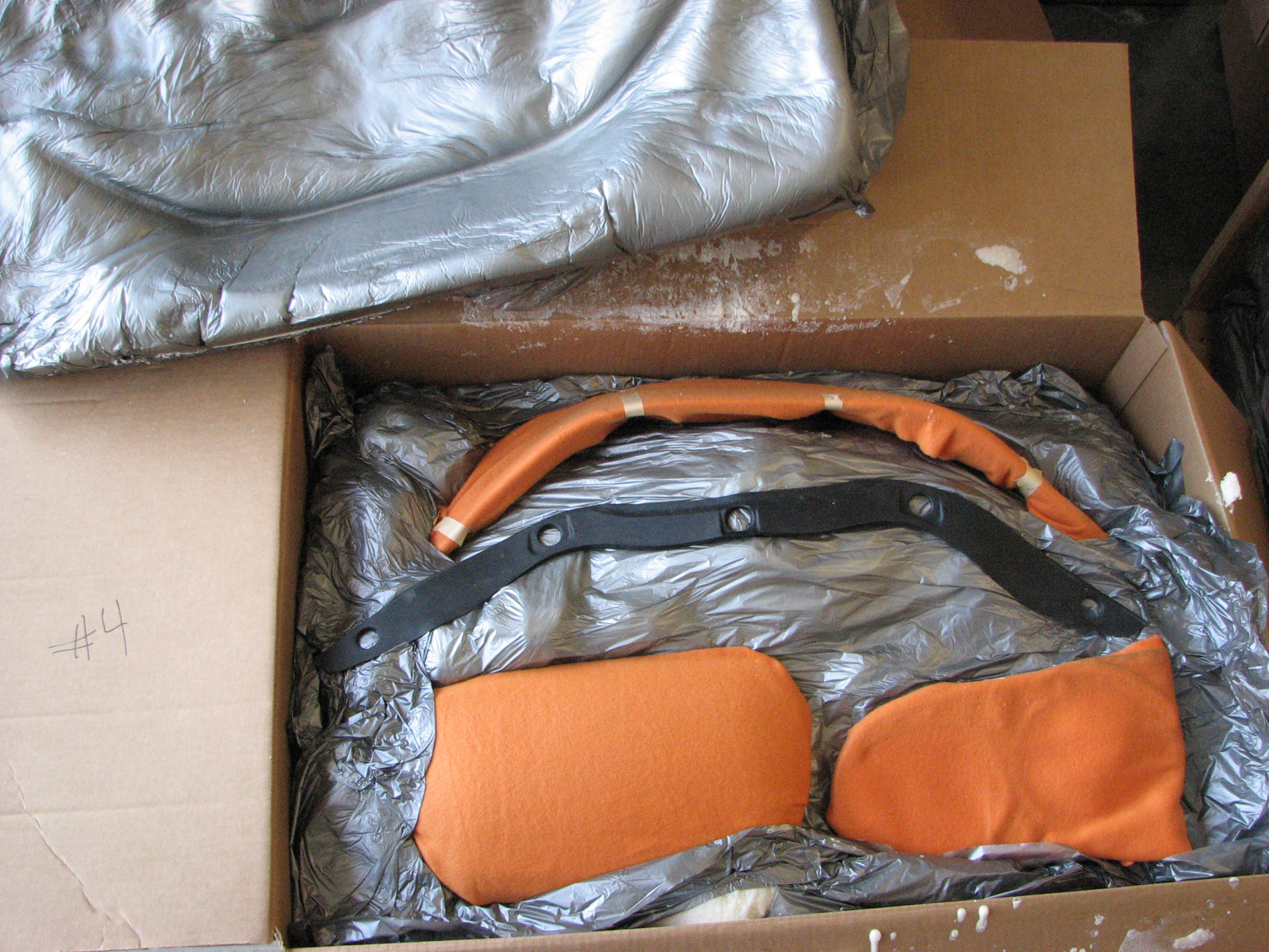 The most effective way to package your set is to wrap each piece in several layers of bubble wrap and arrange your set in 1-3 boxes (depending on the size of your bike). The tighter the tins are together, the more protection they have from movement. The idea is to pack them so they are snug but not squished. A layer of packing peanuts or foam on the bottom, sides, and top of your double walled box is best if possible. Make sure to have at least 2 inches of space between the box and each piece.
Please include your name, job number if you have one and contents of package inside of the package if possible so we can receive them properly. If the box is labeled with your name and return address that will be fine.
Last but not least, close the boxes securely. Apply at least 3 strips of tape to both the top and the bottom of the boxes so the middle and edge seams are also secure. Packing tape or reinforced packing tape works best.
Shipping
Label your box(es) and ship them to us at:
Cutting Edge Illusions Custom Painting
120 Cleveland St, Unit 1B
Eugene, OR 97402
All major carriers work for us including but not limited to FedEx, UPS and USPS. We can help you choose if you would like - just let us know.
Receipt
Once your parts arrive here at our shop, we will get them unpacked and inspect them for any damage. We will photograph the parts as they arrive and get a gallery started for you where you can follow along with the paint process. We will also call or email you to let you know that your parts have arrived. At this point, you will want to log in to your gallery to ensure you can see your pictures without a problem and be sure everything arrived, as it should have.
Return Shipping Information
We put a great deal of time and care into shipping and packaging. The first step is the final inspection. We inspect each piece for any flaws, marks, or missed buffing compound before it is shipped. We then cover each part with fleece to protect the fresh paint. This is the best way to alleviate printing on the new paintwork. We use a spray-in foam product from Sealed Air to surround your parts making sure that each pressure point is securely protected from potential damage. We choose appropriate box sizes, layering your parts between the foam. The box/es are then carefully inspected to make sure they are properly packaged, and we fully insure our shipments. Your receipt, business cards, and a Cutting Edge T-Shirt are included once the parts are settled in. The boxes are then marked with FRAGILE stickers to give an extra warning.
The package(s) are then shipped off and will arrive in 3-5 business days. We provide you with a tracking number, insurance, and signature confirmation (if requested). We do appreciate it when customers let us know their set has arrived. We want to make sure that everything arrived in perfect condition and that you are 100% satisfied.
The quantity, size, and weight of your bike parts determine how much shipping will cost. We ship through FedEx and USPS depending on size, weight, and destination, but can work with a different carrier if you desire. Overnight Express Shipping is available at an additional cost. We will give you a shipping quote when your final payment is due.
We can also provide shipping from our business to your business, which usually takes less time and is a bit more secure if you won't be home to sign for your packages.
Chopper Crate Shipping
The size and weight of your chopper, custom build, or frame determines how much Chopper Crate Shipping will cost. We build our own crates in-house for return shipping. This is the safest and most cost-effective manner to ship such large and delicate items. We locate a freight broker to ship to your business or home. This generally takes 4-7 business days. If you would like a lift gate when delivered to your home or business let us know in advance. We will give you a shipping quote before your final payment is due.
We will provide tracking number(s) and signature confirmation. We can also provide shipping from our business to your business, which usually takes less time and is a bit more secure if you won't be home to sign for your packages.